Teaching Philosophy and Education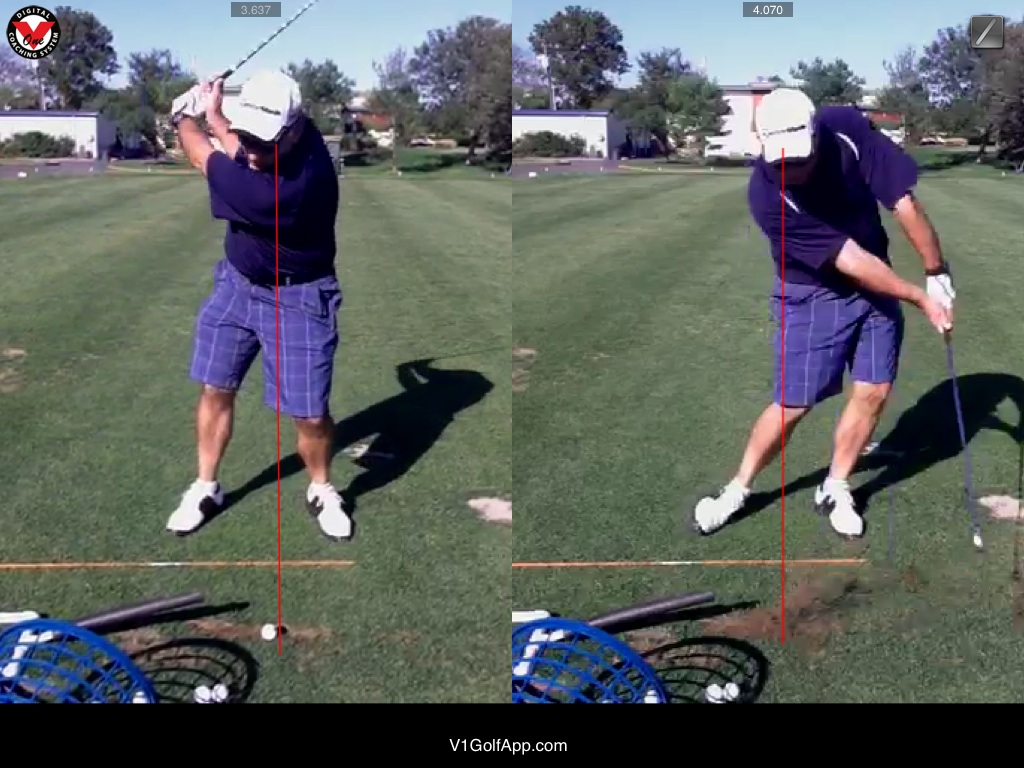 As a teacher of the full swing John is a fantastic communicator with an enormous background in golf instruction. He has studied under nine instructors which have been in the top 50 in the world at one time or another. John has learned many modern day theories long before they have reached the euphoria we all hear about today. As a player and teacher, John and his students have found that very few theories provide the physics to perform consistently at any level.
As a testament to his methodology and approach to teaching, John has numerous students who have seen their games raised to their highest level. These include club members winning club events, high school students who are multiple time sectional champions, amateurs that are multiple time state champions, individual collegiate title holders, and golf professionals that compete for a living.

Results are not only measured with titles. John has changed many lives. He has motivated kids to get off the couch and adults to get outside in the fresh air. Many many students have changed their lives and have become more active through playing the game of golf.

We guarantee that after spending time with us, that you will walk away with a clear understanding of a new program to achieve your golf goals. As with most endeavors, practice is essential to improvement. We will talk a lot about how to practice in ways that are effective and produce results.

Our last guarantee is that you will have fun and many laughs while learning to play this great game. So if you are tired of hitting shots into the trees or into the water, or if you are tired of being the high score in your foursome every week, or you are looking for a teacher to give an aspiring high school or college golfer the best chance for success, than the John Appleget Academy is for you.
Nominated for PPGA Junior Golf Award, 2015
Nominated for PPGA Junior Golf Award, 2014
EDUCATION
B.S. in Mechanical Engineering, 1987
Old Dominion University
Norfolk, Virginia

PGA CLASSIFICATION
Class A Member of the PGA, Philadelphia Section, 1994
Member of the Philadelphia PGA Tournament Committee, 1998-Present
Member of the Philadelphia PGA Instructional Committee, 2011-2015

TEACHING PROFESSIONAL EXPERIENCE
March 2023-Present Teaching Professional, Laurel Creek CC
April 2021-March 2023 Director of Instruction, Indian Spring C.C.
April 2010-April 2021 Director of Instruction, The Shore Club (formerly Wildwood Golf & C.C.)
June 2006-Mar2010 Director of Instruction, Cape May National GC
Apr2005-May2006 Director of Instruction, Harbor Pines Golf Club
Mar 2002-Mar2005 Lead Instructor, Blue Heron Pines Golf Club
Mar 2001-Feb 2002 Director of Instruction, Sand Barrens Golf Club
Mar2000-Feb 2001 Academy Director, Q+A Golf Academy

HEAD / ASSISTANT PROFESSIONAL EXPERIENCE
Mar1998-Jan2000 Director of Golf, Greate Bay Golf Club
Jan1995-Feb1998 Head Golf Professional, Stone Harbor Golf Club
May1994-Oct1994 Assistant Professional, Galloway National GC
Mar1990-Oct1993 Assistant Professional, Stone Harbor Golf Club